It's Wednesday which means you are now allowed to shop, in fact I actively encourage you too! I'm giggling ….. I wish I could put emoji's in a blog post….. The Online Extravaganza has started, scroll down for more information. But first a Baby card, and a Dinosaur Baby at that! It just so happens that Dino Baby is also on sale, and wait….. breaking news……. in the Mini Catalogue due out in January there is an Easter / Chick set called Full of Happiness which co-ordinates with the Egg dies from Dino Baby!
The dinosaur is so cute! I have firmly attached the 2 parts of the egg on this card, but you could use a brad to make it an interactive card. It would make a great birth announcement too.
Here is a close up and of course some stamping in the inside too, the Pterodactyl is so cute!
Here are all the product links for the Dino Baby Card. Click on the pictures to go shopping in my online store.
For 3 days only – Stampin' Up! has the colours of the season on sale for up to 15% off. Stock up and save on cardstock, ink pads, and more! Colours from the Regals, Neutrals, and both In Colour collections are on sale, so you'll have the ideal colours to complement your projects!
Plus, 8 popular bundles are on sale for an additional 5% off the already 10% discounted bundle price! These bundles make perfect out-of-the-box gifts for your creative friends and family. Santa could probably use your help sneaking one into your stocking, too!
Shop during the Online Extravaganza sale and you'll enjoy awesome deals on creative gifts you'll be excited to give and you'll avoid all the shopping centre craziness. Deals begin November 20 and end November 22.
Here is another bundle on Sale, it's called the Parcels and Petals Bundle and it makes these super cute boxes!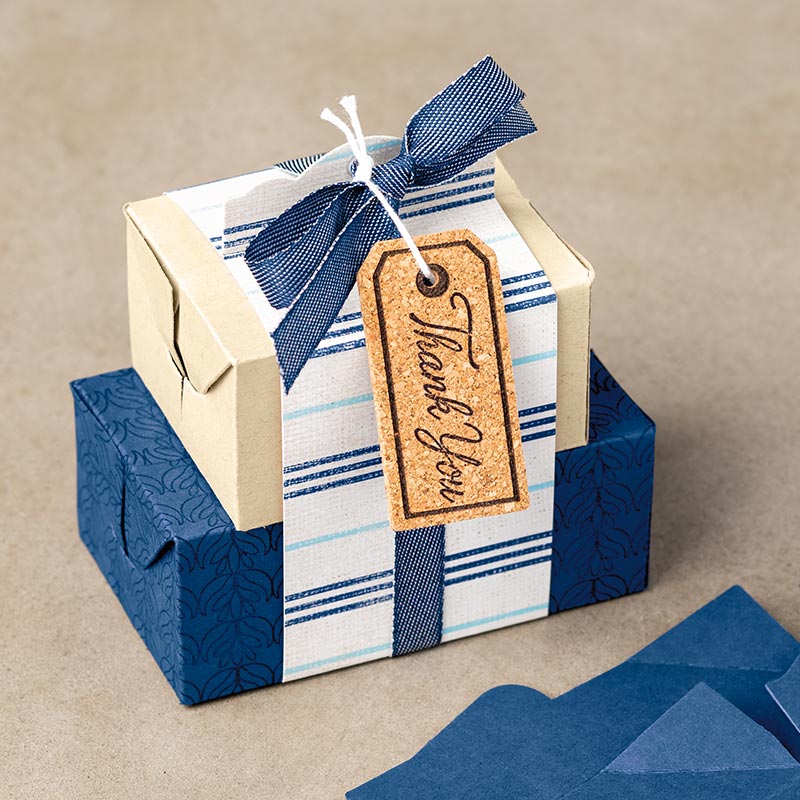 Thanks for shopping with me, I truly appreciate your support! I'll be back on Friday with a new video, you won't want to miss it.
November 2019
WKS7C9XZ
To get a free thank you gift, simply enter the Inkin' Host Code above at check out when you shop online.
Subscribe for Blog Updates & Newsletter with special offers & tutorials
Privacy Policy